Recipes
Golden Berries are eaten fresh, out of hand, in smoothies or with other fruit, as well as cooked up into delicious sauces, jams, compotes, pastries and cakes. They are wonderful dipped in melted chocolate! Move over strawberries! Because of their lovely color, tomato-like interior, and firmness, Golden Berries are easily sliced up for garnishing and topping desserts, breakfast cereals, main courses and sides.
---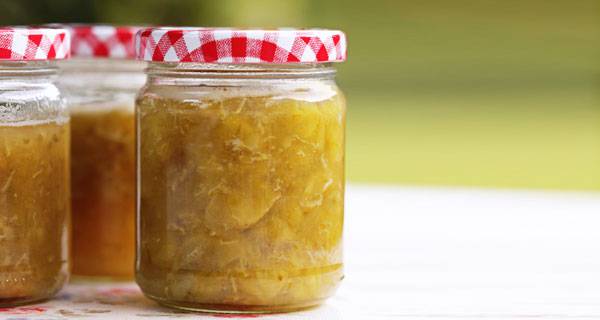 Golden Berry Jam
Ingredients
2 jars
• 6 ½ cups Sun Belle Golden Berries
• 1½ cups sugar
• ½ cup honey
• ½ stick of Cinnamon
• 2 tablespoon orange juice
• 2 tablespoon lime juice
Instructions
Wash and gently wipe the golden berries with a kitchen towel. Puree 2 cups of the golden berries and slice the remaining berries in half or quarters, depending upon size of the berry and your preference for jam texture.
Add all ingredients into a non-stick or non-reactive pan. Put on medium heat, stirring ingredients until the sugar melts and the mixture begins to boil. Reduce heat to low and cook for approximately 25-30 minutes, or until it reaches your desired consistency.
Remove from heat and immediately transfer hot jam to dry sterilized jars, such as mason jars, keeping a half an inch space at the neck of the jar. Screw the lid tightly and turn the jar upside down to allow the heat to create a vacuum. Let jam cool and completely and store in a cool dark place. Once opened, refrigerate the jam.
If you are not using canning jars let the mixture cool and keep refrigerated in a covered container.
Note: Feel free to make with either all sugar or all honey
---
View More Recipes »
---